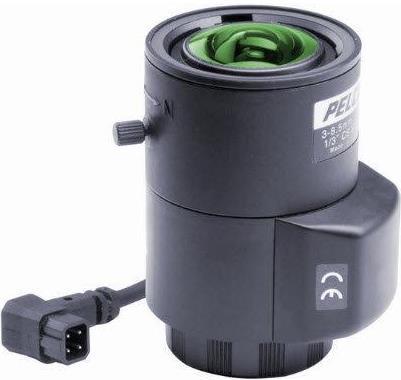 Vendor Note:
24-Hour Guaranteed Shipping On Popular Products
90-Day No-Hassle Return Policy
Returns Are Subject To A 20% Restocking Fee 
International Members Must Contact PSA For Pricing
ImagePak Components May Be Ordered Separately With A Note To ImagePak
Certification Required To Order Endura or Intergral
Parts Must Be Ordered From Pelco Directly
13VDIR2.8-11
Vendor: Pelco Sales
1.4-2.6 aperture; 0.3 meter minimum object distance; 19.7 to 72.4 vertical, 26.2 to 97.4 horizontal, and 32.7 to 123.2 diagonal field of view; 8.66 to 18.69 mm back focal length; operating temperature -4 to 140F (-20 to 60C).
Notes: n/a
List: $168.00
Dealer: $N/A
Features
Auto Iris, Manual Focus and Zoom
CS Mount
For use with 1/3-Inch Format Cameras
High Resolution Power in Compact Body
Spot Filter
Product Dimensions
Other Information
Install Hours: 0 *

Phase: n/a

Industry: n/a

Voltage: n/a

Rack Mount: No

Rack Units: 0

Bulk Wire: No

Diameter: 0
* Product install times are provided for reference purposes only. Actual install time may vary. Product install times indicate estimated time to install the product under normal conditions based on industry research and does not take into account other considerations such as travel, un-boxing, programming, commissioning, or other factors.