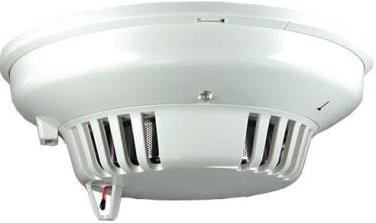 Vendor Note:
There Is An Up-Charge For PAL And CCIR Equipment
Certification Required For Certain CCTV Products And For ReadyKey Pro, BIS, SC, SE Product Line
D273THS
Vendor: Bosch Security Systems
The D273 Series includes the following detector models: Model Description D273 Four-wire D273ES 1 Four-wire with sounder and end-of-line -EOL relay D273IS 1 Four-wire with an isolated 135F -57C heat sensor and sounder D273TH Four-wire with 135F -57C heat sensor D273THC Four-wire with 135F -57C heat sensor and auxiliary relay D273THCS 1 Four-wire with 135F -57C heat sensor, auxiliary ...
Notes: n/a
List: $70.60
Dealer: $N/A
Features
12 VDC or 24 VDC input
Designed for commercial or residential use
Four-wire application
Light-emitting diodes (LEDs) indicate the status of the chamber, power, and alarm
Product Dimensions
Other Information
Install Hours: 0 *

Phase: n/a

Industry: Security

Voltage: n/a

Rack Mount: No

Rack Units: 0

Bulk Wire: No

Diameter: 0
* Product install times are provided for reference purposes only. Actual install time may vary. Product install times indicate estimated time to install the product under normal conditions based on industry research and does not take into account other considerations such as travel, un-boxing, programming, commissioning, or other factors.