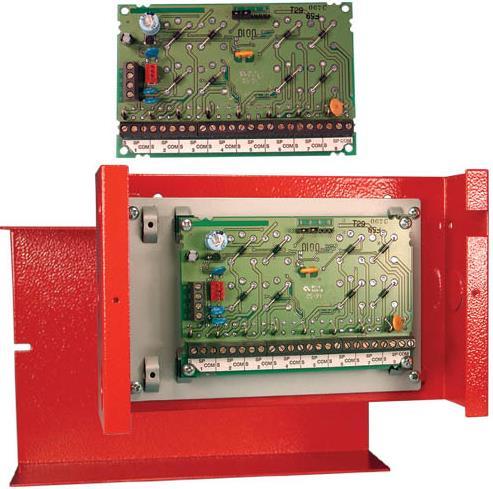 Vendor Note:
There Is An Up-Charge For PAL And CCIR Equipment
Certification Required For Certain CCTV Products And For ReadyKey Pro, BIS, SC, SE Product Line
D7048
Vendor: Bosch Security Systems
The D7048 and D7048B Octal Driver Modules provide eight open-collector transistor outputs -current sinks to the D7024 Fire Alarm Control Panel -FACP, the FPD-7024 FACP, or the FPA1000UL Compact Fire Panel through the control panel's option bus. The outputs on these modules provide current sinks -each output shorts to common when activated. Use these outputs to power such devices as ...
Notes: *3-Days or Less Lead Time / Contact PSA*
List: $173.00
Dealer: $N/A
Features
Compatible with the D7024, FPD-7024, or FPA1000UL FACP
D7048 mounts inside the FACP enclosure; no separate enclosure needed
D7048B includes mounting skirt and red metal enclosure for mounting outside of the FACP enclosure
Each driver output is fully programmable
Product Dimensions
Other Information
Install Hours: 0 *

Phase: n/a

Industry: Security

Voltage: n/a

Rack Mount: No

Rack Units: 0

Bulk Wire: No

Diameter: 0
* Product install times are provided for reference purposes only. Actual install time may vary. Product install times indicate estimated time to install the product under normal conditions based on industry research and does not take into account other considerations such as travel, un-boxing, programming, commissioning, or other factors.