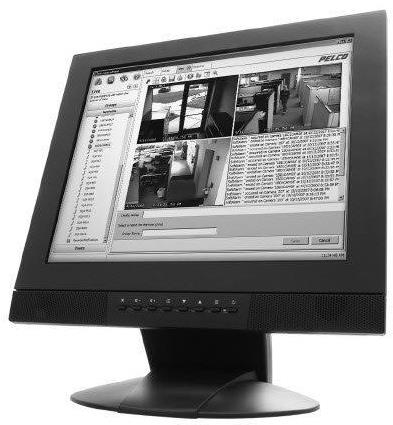 Vendor Note:
24-Hour Guaranteed Shipping On Popular Products
90-Day No-Hassle Return Policy
Returns Are Subject To A 20% Restocking Fee 
International Members Must Contact PSA For Pricing
ImagePak Components May Be Ordered Separately With A Note To ImagePak
Certification Required To Order Endura or Intergral
Parts Must Be Ordered From Pelco Directly
DS-SW-CAM
Vendor: Pelco Sales
The DSSWCAM Additional IP Camera License from Pelco is for an IP camera or for an analog camera connected to an IP encoder. This camera license is required to upgrade the camera count (up to 64 cameras) above the initial default configuration, or for the first non-Pelco camera.
Notes: n/a
List: $212.00
Dealer: $N/A
Features
1-Week Graphical Display of Recorded Video
4-, 16-, and 32-Channel Configurations per Server
Archive Utility
Detailed Reporting of System Settings and Configuration Changes
Digital SentryVideo Monitoring Software for Management of All Hardware Devices from a Single Client Interface
Link an Unlimited Number of NVR servers
Logical Camera Grouping
Manages Video from IP Cameras and Encoders Through Ethernet
Network Health and Event Monitoring Support
Quick Review of up to 1 Hour of Video with Only 2 Mouse Clicks
Recording Rate Configurable per Individual Camera
Remote Administration, Monitoring, and Management of Video and Audio Data
Support for DS DataPoint Integration
Support for Standard IP Video Devices
Up to 704 x 480 (NTSC), 704 x 576 (PAL) Recording Resolution on 16 Channels Simultaneously at 30 ips (NTSC), 25 ips (PAL)
Up to 704 x 480 (NTSC), 704 x 576 (PAL) Recording Resolution on 32 Channels Simultaneously at 15 Images per Second (ips) (NTSC), 12.5 ips (PAL)
Product Dimensions
Other Information
Install Hours: 0 *

Phase: n/a

Industry: n/a

Voltage: n/a

Rack Mount: No

Rack Units: 0

Bulk Wire: No

Diameter: 0
* Product install times are provided for reference purposes only. Actual install time may vary. Product install times indicate estimated time to install the product under normal conditions based on industry research and does not take into account other considerations such as travel, un-boxing, programming, commissioning, or other factors.