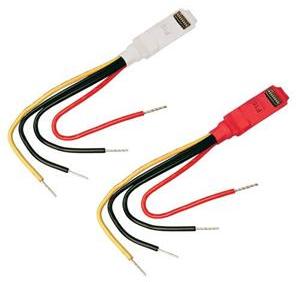 Vendor Note:
There Is An Up-Charge For PAL And CCIR Equipment
Certification Required For Certain CCTV Products And For ReadyKey Pro, BIS, SC, SE Product Line
DS7457IF
Vendor: Bosch Security Systems
The DS7457i Series Singlezone Input Modules includes the DS7457i and the DS7457iF. Each model has a supervised input zone for connecting normally-open -NO or normally-closed -NC contacts. The DS7457i Series supervises the contacts using 47 k end-of-line-EOL resistors. Each model operates with compatible multiplex expansion modules and occupies one multiplex zone address on the system. ...
Notes: *3-Days or Less Lead Time / Contact PSA*
List: $20.60
Dealer: $N/A
Features
Address settings through DIP switches
Compact enough to fit within most back boxes and enclosures
Power-limited and supervised input zones
Product Dimensions
Other Information
Install Hours: 0 *

Phase: n/a

Industry: Security

Voltage: n/a

Rack Mount: No

Rack Units: 0

Bulk Wire: No

Diameter: 0
* Product install times are provided for reference purposes only. Actual install time may vary. Product install times indicate estimated time to install the product under normal conditions based on industry research and does not take into account other considerations such as travel, un-boxing, programming, commissioning, or other factors.