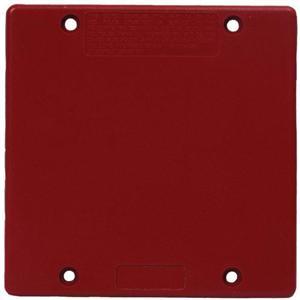 Vendor Note:
There Is An Up-Charge For PAL And CCIR Equipment
Certification Required For Certain CCTV Products And For ReadyKey Pro, BIS, SC, SE Product Line
DSM-12/24-R
Vendor: Bosch Security Systems
The Cooper Wheelock SM12/24R and DSM12/24R Synchronization Modules are used in notification appliance circuits -NACs to control synchronization of audible and visual devices. They synchronize strobes at one flash per second. Audible devices are brought into compliance with NFPA 72, temporal sound pattern -Code 3. They provide a cost-effective means to upgrade existing circuits to ADA ...
Notes: *3-Days or Less Lead Time / Contact PSA*
List: $149.00
Dealer: $N/A
Features
Conforms with ADA guidelines for strobes and audible temporal (Code 3) output
Converts two independent inputs, strobe and audible, into a single notification appliance output
Independent control of audible alarm while maintaining visual alarm on Class B or Class A NAC
Synchronization modules for 12 VDC or 24 VDC Class A and Class B alarm circuits
Product Dimensions
Other Information
Install Hours: 0 *

Phase: n/a

Industry: Security

Voltage: n/a

Rack Mount: No

Rack Units: 0

Bulk Wire: No

Diameter: 0
* Product install times are provided for reference purposes only. Actual install time may vary. Product install times indicate estimated time to install the product under normal conditions based on industry research and does not take into account other considerations such as travel, un-boxing, programming, commissioning, or other factors.