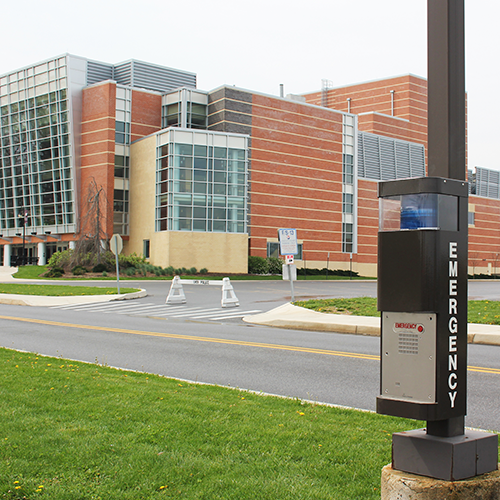 Vendor Note:
Owner Free Freight Excluded From This Vendor
ETP-WM
Vendor: Talk-A-Phone
Emergency Communication Wall Mount Station
Notes: n/a
Features
Attention-getting LED blue light is included and mounted inside a polycarbonate housing.
The LED blue light is continuously lit and flashes for duration of a call when EMERGENCY button is pressed to draw attention to the unit.
Emergency Phone faceplate is illuminated at all times by a LED panel light
Vandal-resistant stainless steel construction
Designed to resist extreme weather conditions
A variety of signage, graphics and color choices are available
ADA-compliant
Product Dimensions
Other Information
Install Hours: 0 *

Phase: n/a

Industry: n/a

Voltage: n/a

Rack Mount: No

Rack Units: 0

Bulk Wire: No

Diameter: 0
* Product install times are provided for reference purposes only. Actual install time may vary. Product install times indicate estimated time to install the product under normal conditions based on industry research and does not take into account other considerations such as travel, un-boxing, programming, commissioning, or other factors.