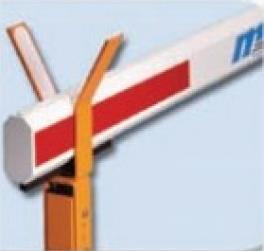 Vendor Note:
Lead Time Varies
MSB5N-045
Vendor: Magnetic Autocontrol
15 foot aluminum barrier arm octagonal shped - Standard arm flange used and includes Foam Protection
Notes: *Includes Foam Edge Protection, Barrier Arm Mounting Hardware Not Included*
List: $267.00
Dealer: $N/A
Features
n/a
Product Dimensions
Other Information
Install Hours: 0 *

Phase: n/a

Industry: n/a

Voltage: n/a

Rack Mount: No

Rack Units: 0

Bulk Wire: No

Diameter: 0
* Product install times are provided for reference purposes only. Actual install time may vary. Product install times indicate estimated time to install the product under normal conditions based on industry research and does not take into account other considerations such as travel, un-boxing, programming, commissioning, or other factors.