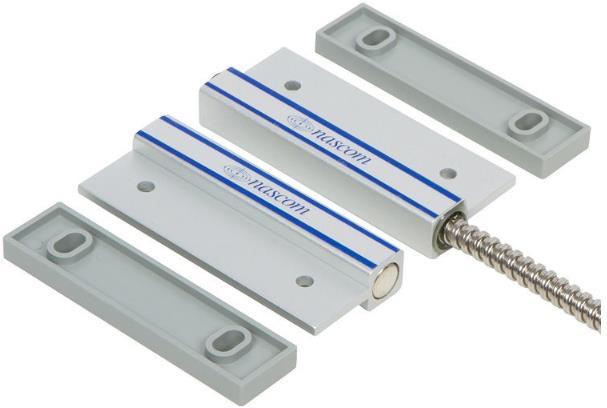 Vendor Note:
Orders Over $280 Ship Free UPS 3-Day (Orange)
N505AU/ST
Vendor: Nascom, Inc
FLIP SWITCH MAN DOOR CLOSED LOOP SWITCH/MAGNET SET, 2 FEET ARMORED CABLE
Notes: n/a
Features
No dead spot technology
Extra wide gap - n35 ndfeb rare earth magnet
24 armored cable lead protection
Fast and easy installation
Universal mount
36 22awg wire leads
Extruded anodized (type ii) aluminum
Listed to ul634 standard
Product Dimensions
Other Information
Install Hours: 0 *

Phase: n/a

Industry: n/a

Voltage: n/a

Rack Mount: No

Rack Units: 0

Bulk Wire: No

Diameter: 0
* Product install times are provided for reference purposes only. Actual install time may vary. Product install times indicate estimated time to install the product under normal conditions based on industry research and does not take into account other considerations such as travel, un-boxing, programming, commissioning, or other factors.