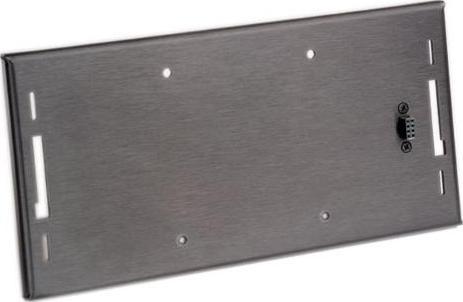 Vendor Note:
Minimum Order of $114
RMPWMK3
Vendor: Bogen Communications Inc
Provides a secure and attractive means to remotely mount the ProMatrix Models PM3000 and PM3180 control panels.The mounting kit can accommodate single-gang box mounting or mounting directly to the surface of a wall. User-supplied 6-conductor interconnect cable can be routed either in wall or surface mounted. This kit includes the cable adapters necessary for connecting the user-supplied cable to the main ProMatrix unit.
Notes: n/a
List: $187.37
Dealer: $N/A
Features
Remotely mount front panel up to 250 feet from unit
Product Dimensions
Other Information
Install Hours: 0 *

Phase: n/a

Industry: n/a

Voltage: n/a

Rack Mount: No

Rack Units: 0

Bulk Wire: No

Diameter: 0
* Product install times are provided for reference purposes only. Actual install time may vary. Product install times indicate estimated time to install the product under normal conditions based on industry research and does not take into account other considerations such as travel, un-boxing, programming, commissioning, or other factors.