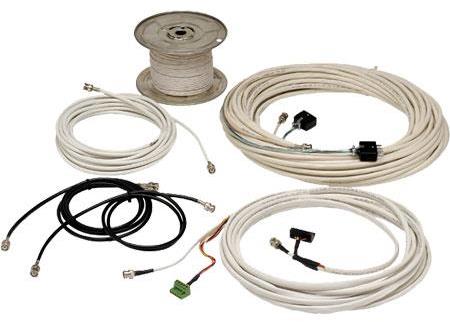 Vendor Note:
Minimum Order of $28
Return Policy: Case-by-Case Standard Restock Fee
VideoEdge & victor Products Require Certification And The Certification Number Needs To Be Supplied On Those Orders
RPPCS06W
Vendor: Tyco / American Dynamics
The RPPCS06W from American Dynamics is a 150' (45.7 m) SensorNet plenum cable and is ideal for running in air ducts and spaces (plenums) between the floor and ceiling. The composite cable is covered with a fire-retardant plastic jacket made of either low-smoke polyvinyl chloride (PVC) or fluorinated ethylene polymer (FEP). It has an anti-noise property that reduces random dot patterns and other video noise in the transmitted image.
Notes: *Contact PSA for Lead Times*
List: $259.00
Dealer: $N/A
Features
Plenum White Cable
Product Dimensions
Other Information
Install Hours: 0 *

Phase: n/a

Industry: Security

Voltage: n/a

Rack Mount: No

Rack Units: 0

Bulk Wire: No

Diameter: 0
* Product install times are provided for reference purposes only. Actual install time may vary. Product install times indicate estimated time to install the product under normal conditions based on industry research and does not take into account other considerations such as travel, un-boxing, programming, commissioning, or other factors.