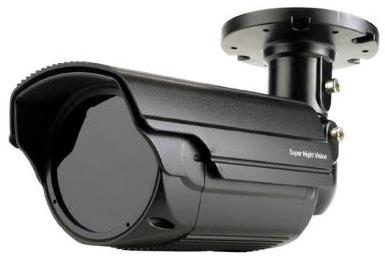 Vendor Note:
No additional information available.
LPRS-32-24
Vendor: Iluminar Inc
The Iluminar LPRS-32-24 License Plate Recognition Camera System has been designed to capture license plates 24/7, irrespective of the lighting conditions or the speed with which the vehicle is traveling. A high-resolution camera in the LPRS provides high-quality images across the complete spectrum. The LPRS is an all-in-one system integrating a camera, lighting, filter, lens, and electronic synchronization control into a single enclosure. Each unit is pre-calibrated and tested for simple installation. A unique cabling and power system ensures simple installation, minimizing time spent on site. The camera provides a standard 1 V peak-to-peak video output, which can be used with any LPR software engine.
Notes: n/a
Features
24 hour license plate capture
No sunlight or headlight glare
No motion blur
Stylish compact all-in-one unit
No set-up required
With 24 VDC or 24 VAC input
Product Dimensions
Other Information
Install Hours: 0 *

Phase: n/a

Industry: n/a

Voltage: n/a

Rack Mount: No

Rack Units: 0

Bulk Wire: No

Diameter: 0
* Product install times are provided for reference purposes only. Actual install time may vary. Product install times indicate estimated time to install the product under normal conditions based on industry research and does not take into account other considerations such as travel, un-boxing, programming, commissioning, or other factors.